We're excited to be recruiting for the Blind Sports NS 2021 Bluenose Marathon and Charity Challenge team!
Join us and walk or run a variety of distances on November 6th & 7th and raise funds for Blind Sports NS programs and/or future individual athlete expenses!

Click here to register! Be sure to join the Blind Sports Nova Scotia Charity Challenge team.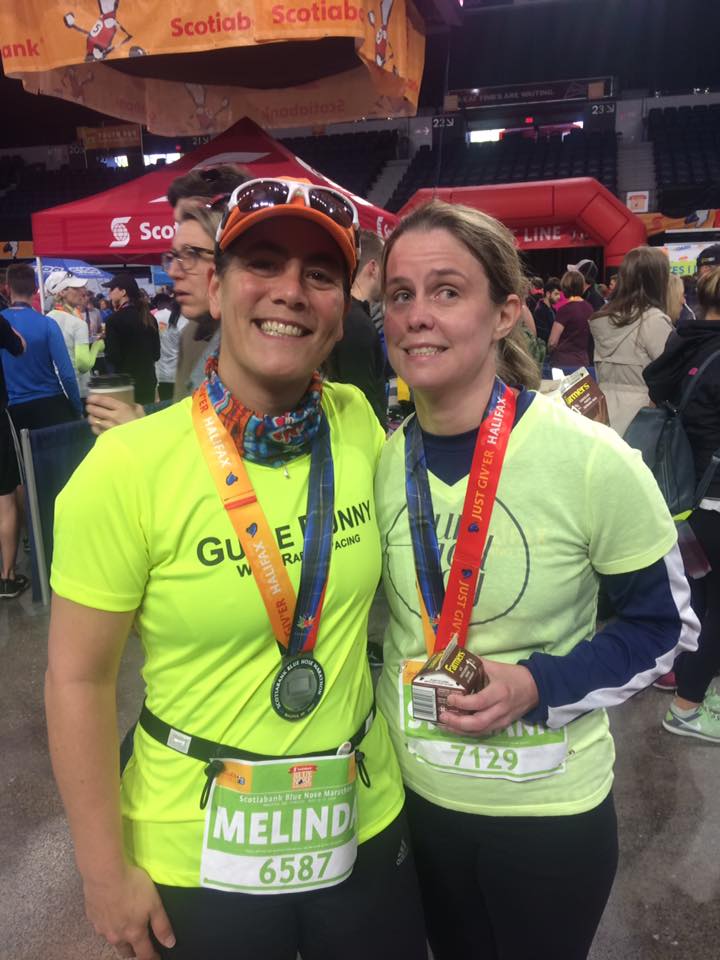 Anyone can register & join the team and the Bluenose is in person again this year (yay!), with a virtual option also available. 
Walk or run with a choice of a variety of distances! Find out more here. 
We can connect participants to a run or walk guide on request. 
Regrettably, free registrations are not being offered to charities this year. Registration fees range from just $20 for youth to $50 and up, depending on the distance and when you register. Find pricing here. 
Participants receive an official event T-Shirt, Race Bib and the official Scotiabank Blue Nose Marathon Finished'er medal. Find training plans and more at www.bluenosemarathon.com. 
If you or someone you know would like to donate to Blind Sports Nova Scotia's Bluenose 2021 team, without registering for the event, visit our Make a Donation page.
Thanks for helping us spread the word and the fundraising link above.
Questions? Need help registering? Please email us at blindsportsns@gmail.com.