Blind Sports NS, a 100% volunteer-run charitable organization, are excited to be hosting our most fun annual fund raising event on Saturday, April 21st – the Blind Sports NS Charity Auction!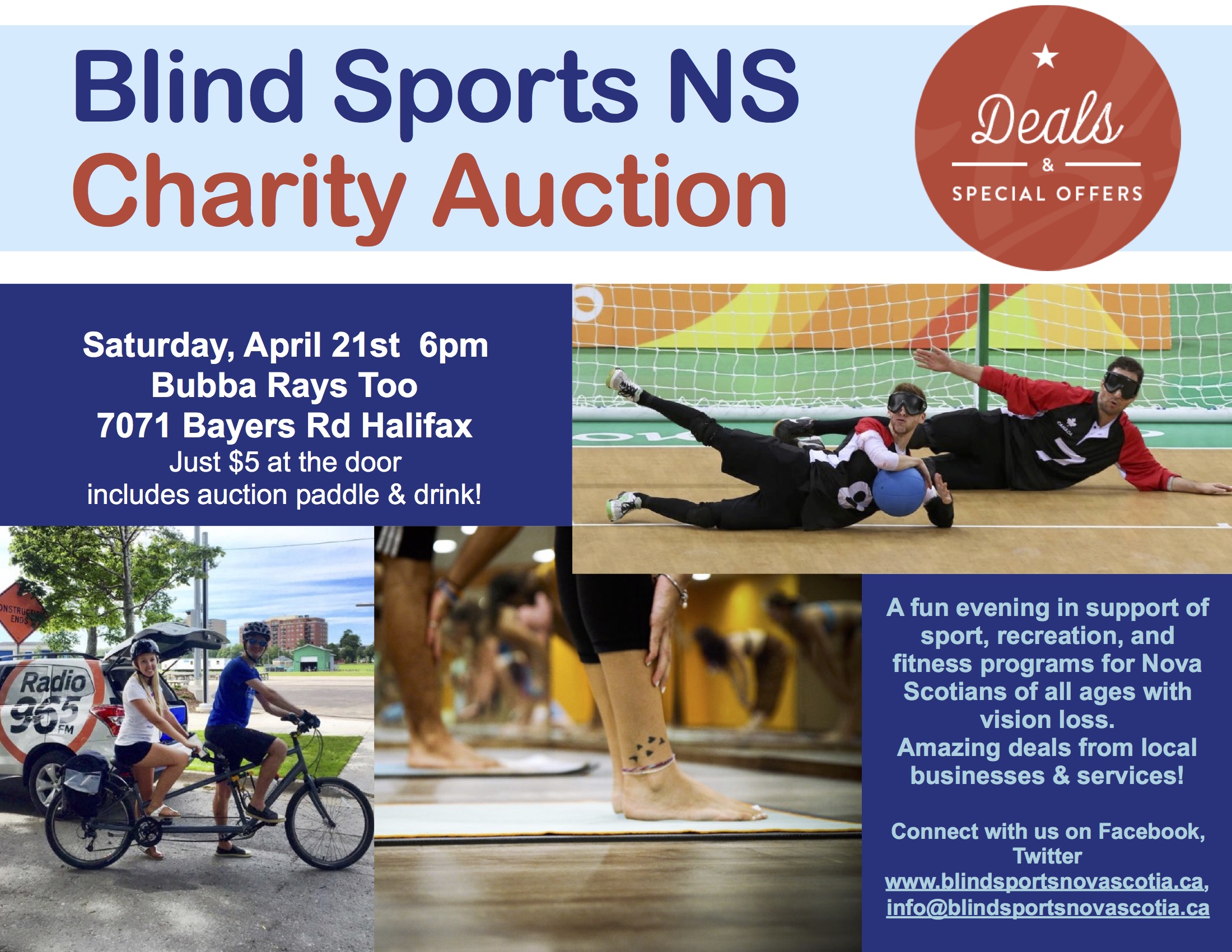 Every dollar raised helps us grow opportunities in sport, recreation, and fitness programs for Nova Scotians with vision loss of all ages.
Just $5 at the door gets you an auction paddle and alcoholic or non-alcoholic beverage.
Amazing and unique deals to be had on a wide variety of local products, services, and everything in between!
Connect with us on Facebook, Twitter, or email info@blindsportsnovascotia.ca 
Curious what we're auctioning off next weekend? Here's just a taste!
Murphy's (including Tall Ship Silva, Cocktail Cruise, and deep sea fishing), Atlantic Superstore, Bistro Le Coq, Captured Escape Rooms, David's Tea, Halifax Transit (passes), Java Blend coffee, Yoga with Moksha, New Scotland Clothing, Nine Locks Brewing, Rousseau Chocolatier, Stillwell Beer Bar, Saje Natural Wellness…
See you there!
Download the poster: BSNS AUCTION POSTER 2018 2