This Saturday night, don't miss out on incredible deals and a great time!!
Every dollar raised makes it possible for blind athletes of all ages to compete locally & internationally in goalball and helps us grow impactful programs, like tandem biking and group fitness.
Just $5 at the door lets you bid live on a selection of everyday goods & services, like massages and local restaurants, as well as not so every day items, like sweet sports memorabilia and fine jewellery.
Get the full auction items list: PDF BSNS AUCTION 2019 LIST BIDDERS     Excel BSNS AUCTION 2019 LIST BIDDERS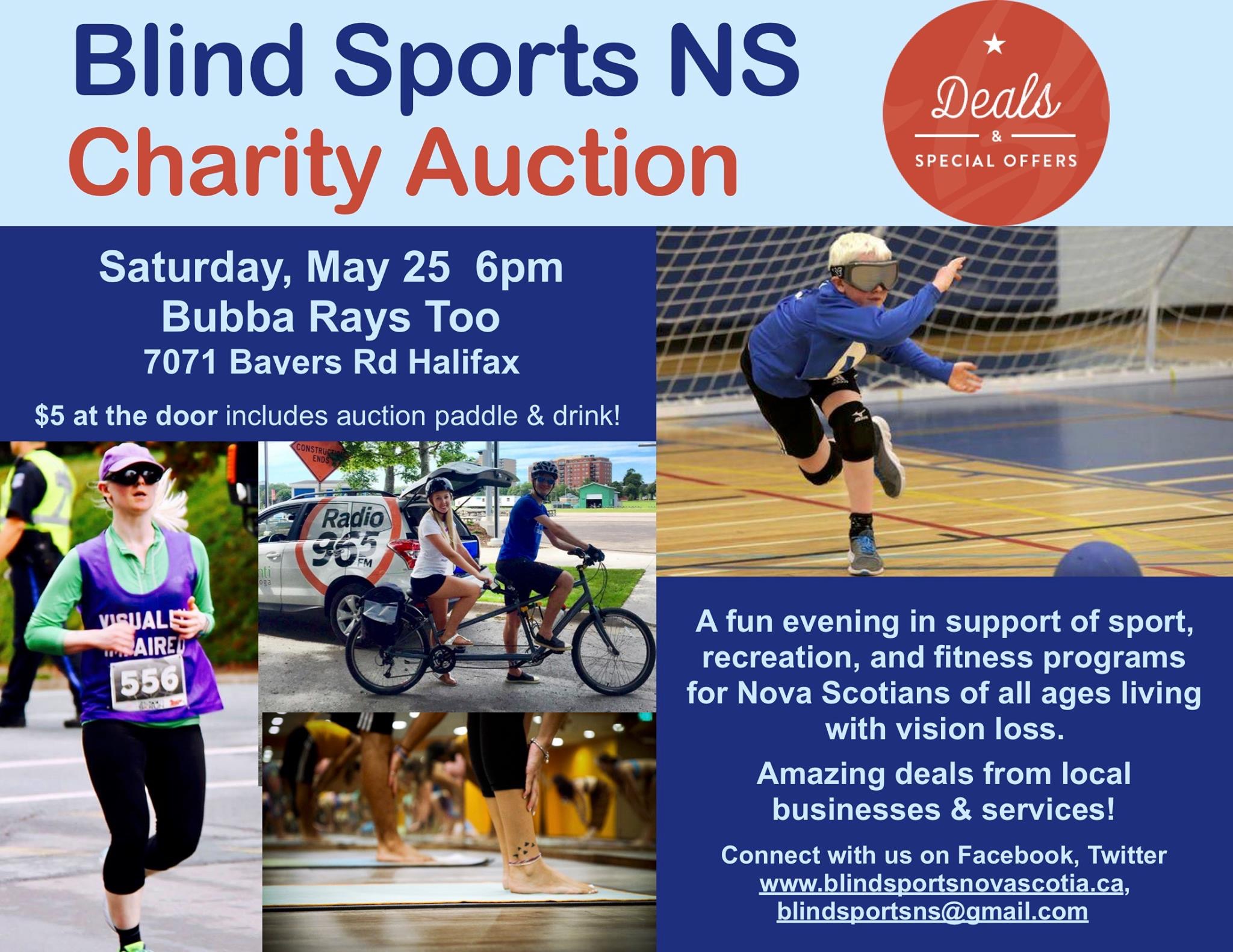 Check out the Facebook event.