NS Blind Hockey & Blind Sports NS are excited to share a new summer program for blind and visually impaired kids, teens, and adults of all experience & skill levels.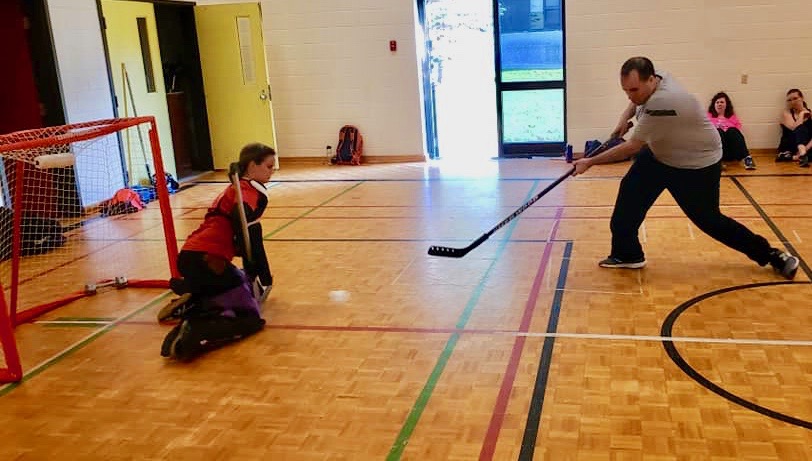 Blind Ball Hockey is a fun way to get active while learning blind hockey skills in the floor hockey format. It's also a great way for blind ice hockey athletes to maintain their skills over the summer months. 
The ball is adapted to be audible to players, sticks always stay below the waist, and nets are half as tall as conventional.
2019 Program Details 
When: Thursdays, 6 to 7:30 pm
Begins July 4th and ends August 29th
Where: APSEA gymnasium
5940 South St, Halifax
Notes: 
If you don't have a stick, NS Blind Hockey will provide one.

 

We recommend wearing comfortable clothes & sneakers and bring water.

 

The first session is FREE. A $30 member fee is required. The fee is annual, largely for liability reasons, and gets you access to other Blind Sports NS programs, like tandem biking & goalball.
Need more info? Questions? Send us a message on Facebook; Email us at blindsportsns@gmail.com; call us at 902-449-0320