APSEA Auxiliary Fall Fair is back this year and they are still accepting donations from fantastic people, like you!
This event is also a great way to get your holiday shopping started early!
Funds raised support of Children and Youth Who Are Deaf, Hard of Hearing, Deafblind, Blind or Visually Impaired and takes place Saturday, November 4th, from 1 to 3 pm at APSEA 5940 South St, Halifax
Donations can be dropped off at the school. The second, taller, building. Security will greet you. Can't get your donation the school? Questions? Email: auxiliary@apsea.ca.
Donations can include:
Gently used household items, such as dishes, No Electronics
Plants
Crafts/Antiques
Baked Goods/preserves
Quality linens, drapes, bedding etc.
Toys, no stuffed toys
Gently used clothes, shoes, handbags etc
Holiday and Christmas Items, this is one of our biggest sellers!!
Books
Jewellery
Silent Auction prizes, such as gift baskets
Gift Cards
Cash Donations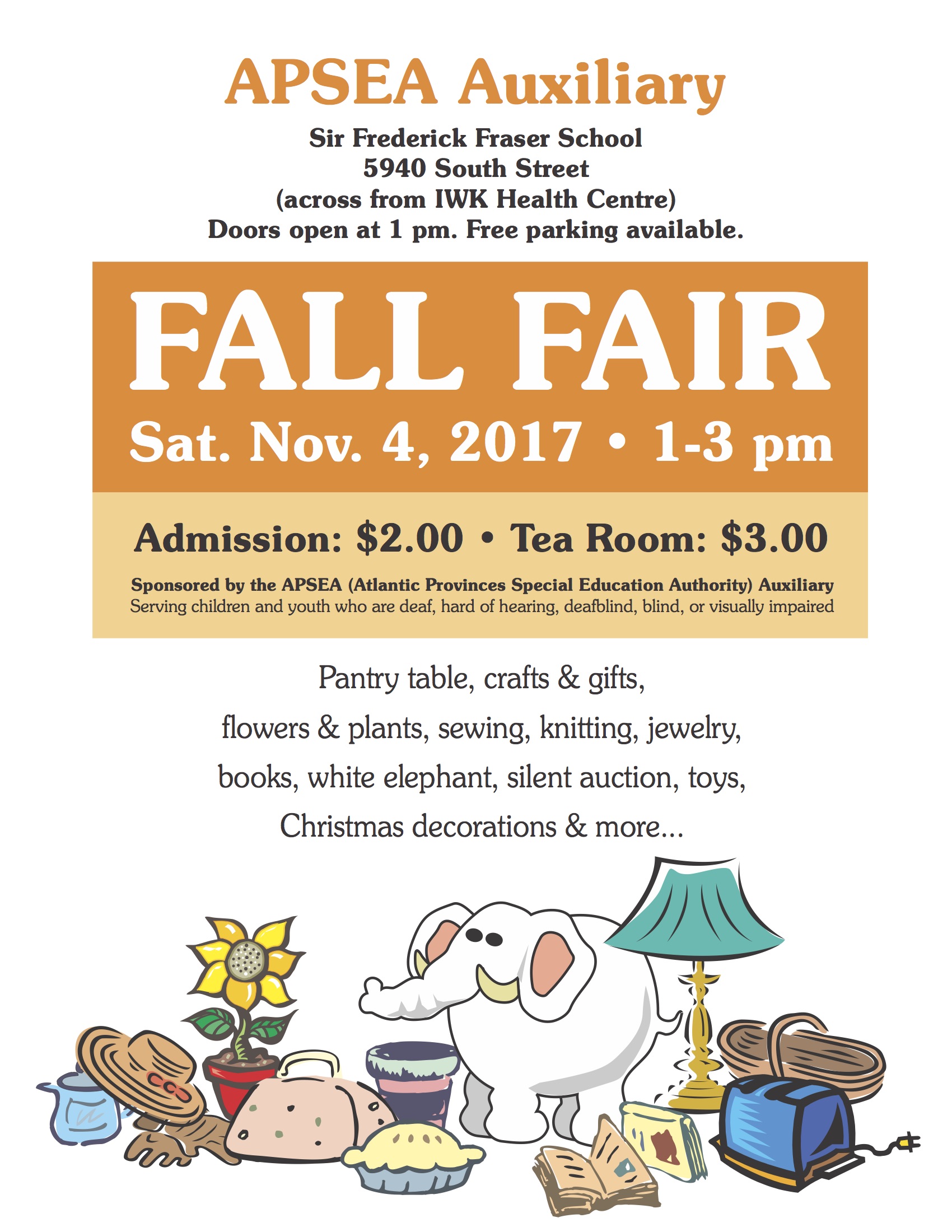 Download the PDF: Fall Fair 2017 poster