We are gearing up for another tandem bike ride and you should join us!
For riders with some experience, this will be a 2 hour bike ride along the Chain of Lakes and BLT Trails.
Please find details below and RSVP as soon as possible. Tandem bikes & volunteer pilots are reserved on a first come first serve basis.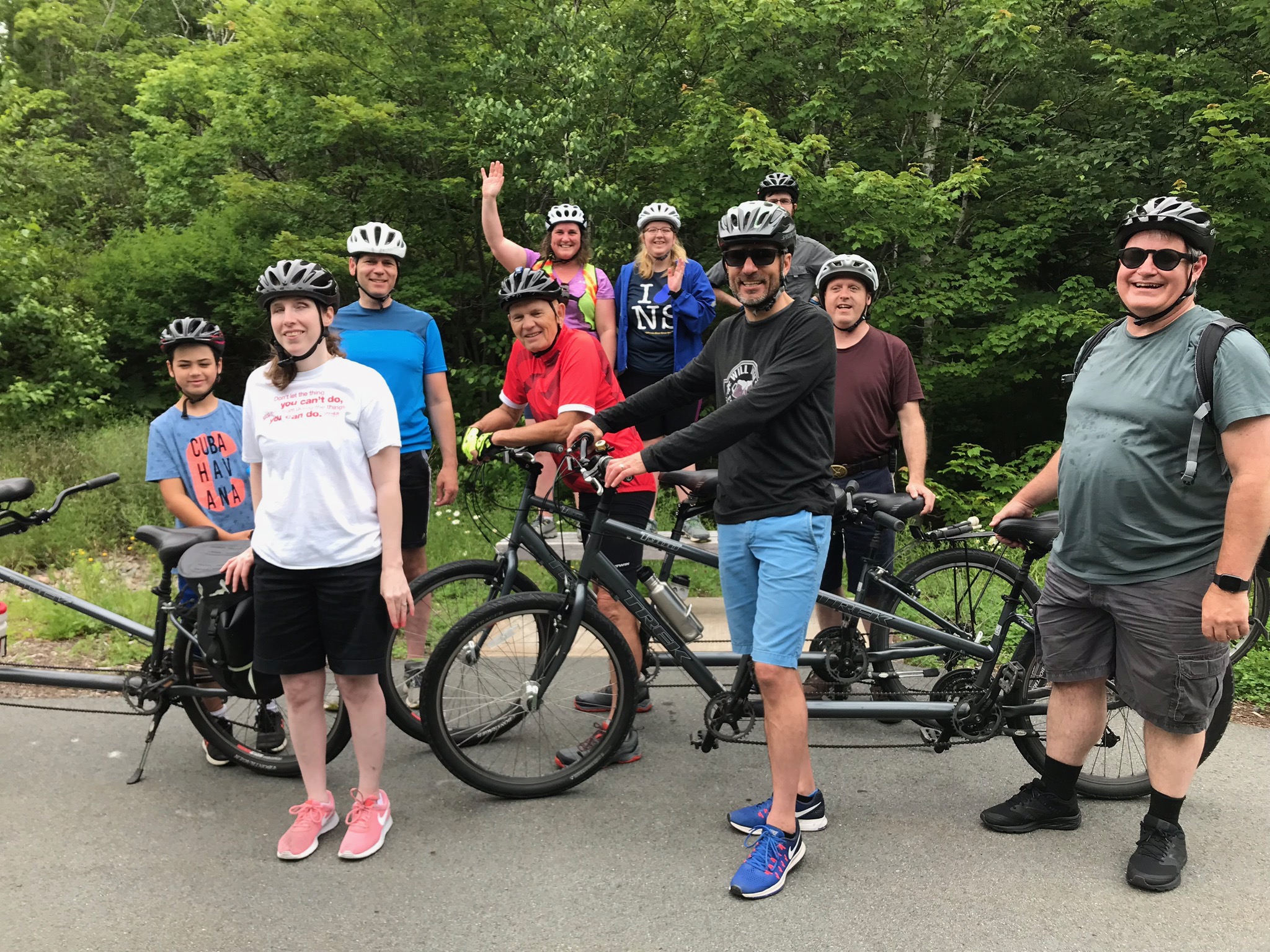 Sunday, August 4, 2019
9:30 a.m. to approx. 12 p.m.  
RSVP by replying to this email 
call or text 902-449-0320 
Connect on Facebook 
At 9:30 a.m., we'll Meet on Barnstead Lane at Halifax Alta Gymnastics (off of Bayers Rd & public transit accessible) and walk bikes a few blocks to the Chain of Lakes Trail Head.
Please let us know if this meet up location is not accessible for you or if there are any additional questions or requests (someone can meet you at a nearby bus stop).
We have a fleet of tandem bikes available for this ride. We provide helmets. 
We can offer a trained volunteer pilot for this ride, just let us know if you'll need one! Volunteer pilots are available for those bringing their own tandem bike, too.
If you would like a friend or family member, who is a confident cyclist, to pilot a Blind Sports NS tandem bike, please let us know to ensure they receive orientation prior to the ride.
Friends & family with all types of bikes are welcome!!
If you'll be joining us on your own bike and would prefer, feel free to meet us at the Chain of Lakes Trail head, right in front of Shoppers Drug Mart at Joseph Howe Dr. and Bayers Rd around 9:45-9:50.
We look forward to hearing from you! Learn more about tandem biking and how it works on our Tandem Biking page.