The 4th Annual Nova Scotia Open Goalball Tournament brings skilled athletes with vision loss from across Canada & the US to Citadel High to compete in a 3-day parasport event like no other on the east coast!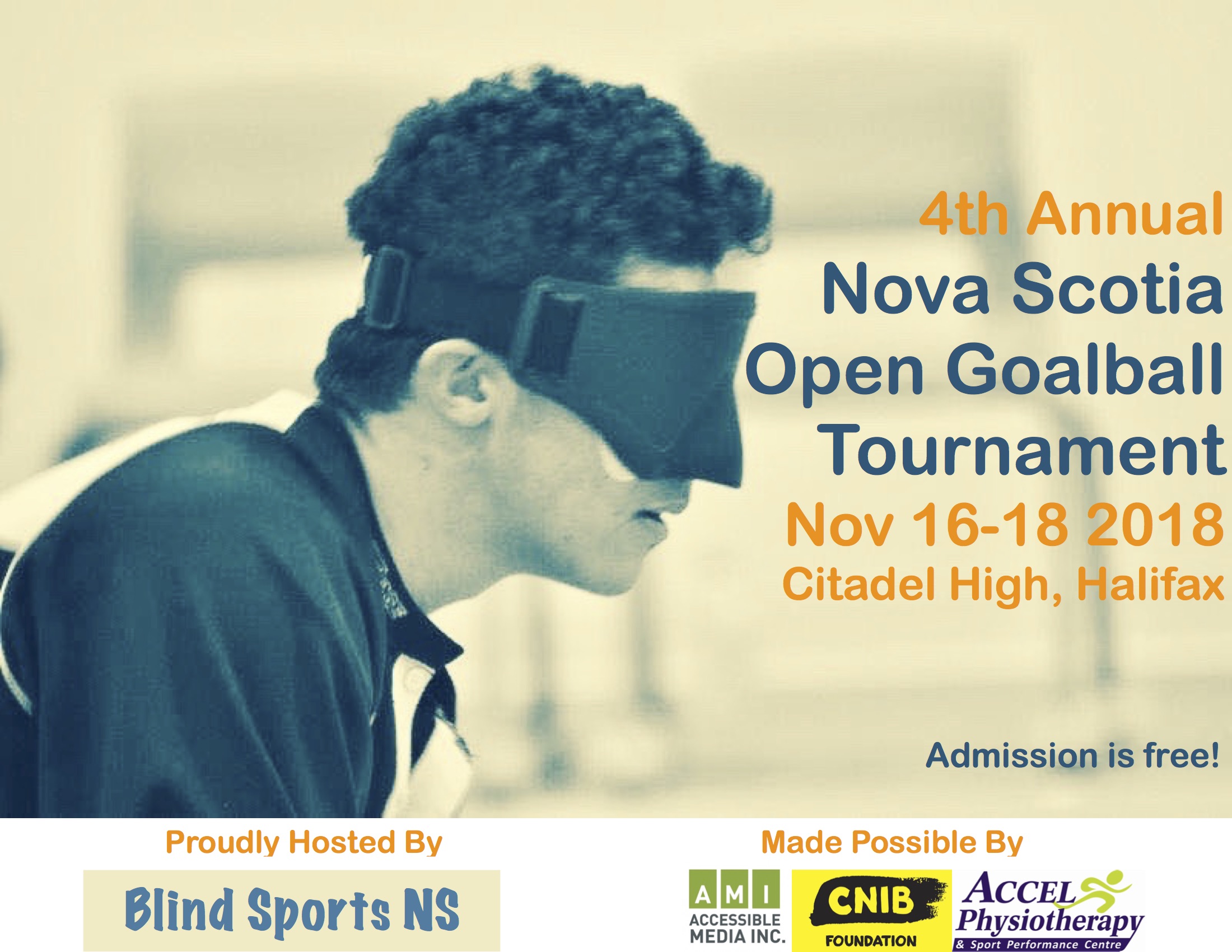 If you've never experienced this high-intensity team sport live, now is your chance. Admission is for spectators is free! Join us at Citadel High, 1855 Trollope St, in Halifax Friday, Nov 16, through Sunday, Nov 18, 2018.
Visit the Facebook event for matches schedule, results, and live stream of all games with play-by-play! 
Connect with Blind Sports NS: Facebook, Twitter, info@blindsportsnovascotia.ca, www.blindsportsnovascotia.ca, or 902-449-0320
This event is proudly hosted by Blind Sports Nova Scotia, and made possible by AMI, CNIB NS & PEI, and Accel Physiotherapy.