Blind Sports Nova Scotia is proud, along with Canadian Blind Sports, to be hosting the 2019 Canadian Senior National Goalball Championships.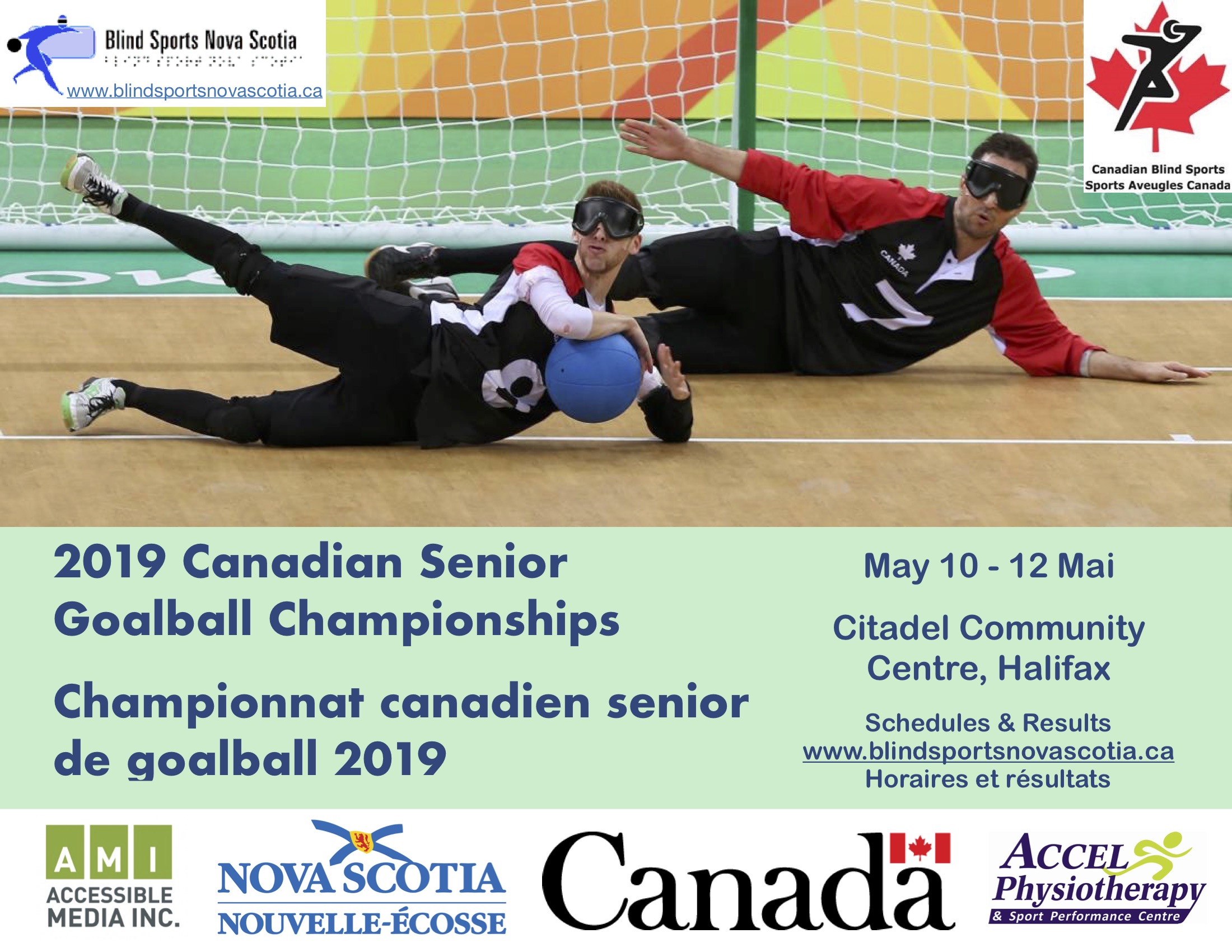 Provincial teams from across Canada compete in Halifax Friday, May 10, to Sunday, May 12th, at Citadel Community Centre. 
Nova Scotia athletes have set a precedent in provincial parasport, by earning 5 medals in competition so far this year. Experience this high-intensity sport and witness parlaympians compete live! 
Admission to watch is free and spectators are welcome. Please be quiet while the game is in play.
Here is the schedule of games:                                                                            PDF 2019 Senior Goalball Nationals SCHEDULE                                     Excel 2019 Senior Goalball Nationals SCHEDULE
Keep tabs on our Facebook event for results!
Day 3 of the tournament, including final matches, will be streamed on Facebook Live.