Three days, 10 teams from across Canada, thirty-six games, and one incredible weekend of goalball!
Canadian Senior National Goalball Championships were held in Halifax May 10 to 12 for the 5th time in the competition's 43 year history. 
For the third yea run a row, the Nova Scotia men's team captured bronze in the final against Quebec, Alberta secured silver, and British Columbia won gold.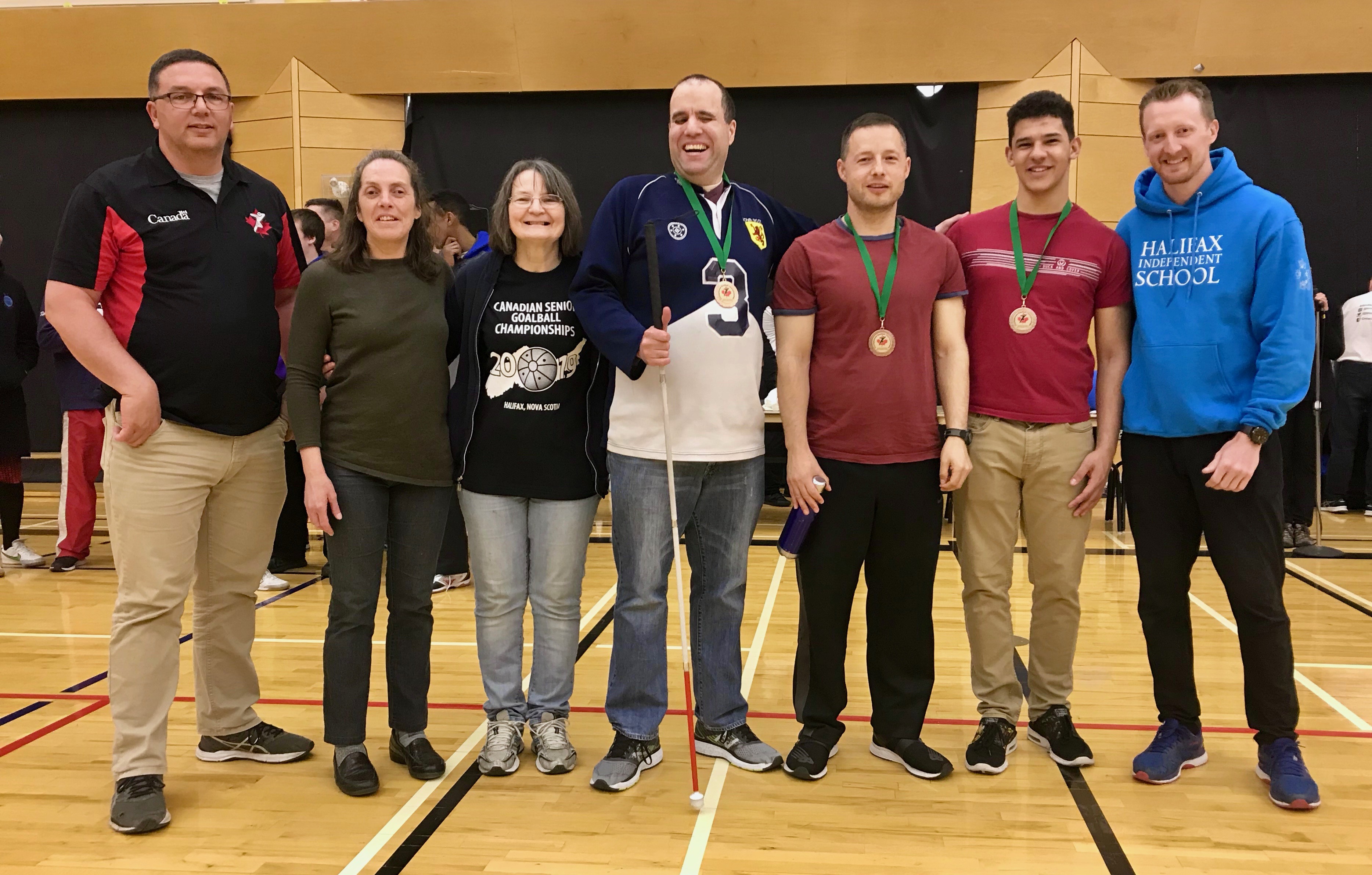 On the women's side, Ontario All Blacks defeated Alberta in a tight match to win 1st place at least the 10th year in a row. In the east versus west bronze medal game, British Columbia won over Nova Scotia with a score of 4 to 2. 
 Detailed games results and team rosters.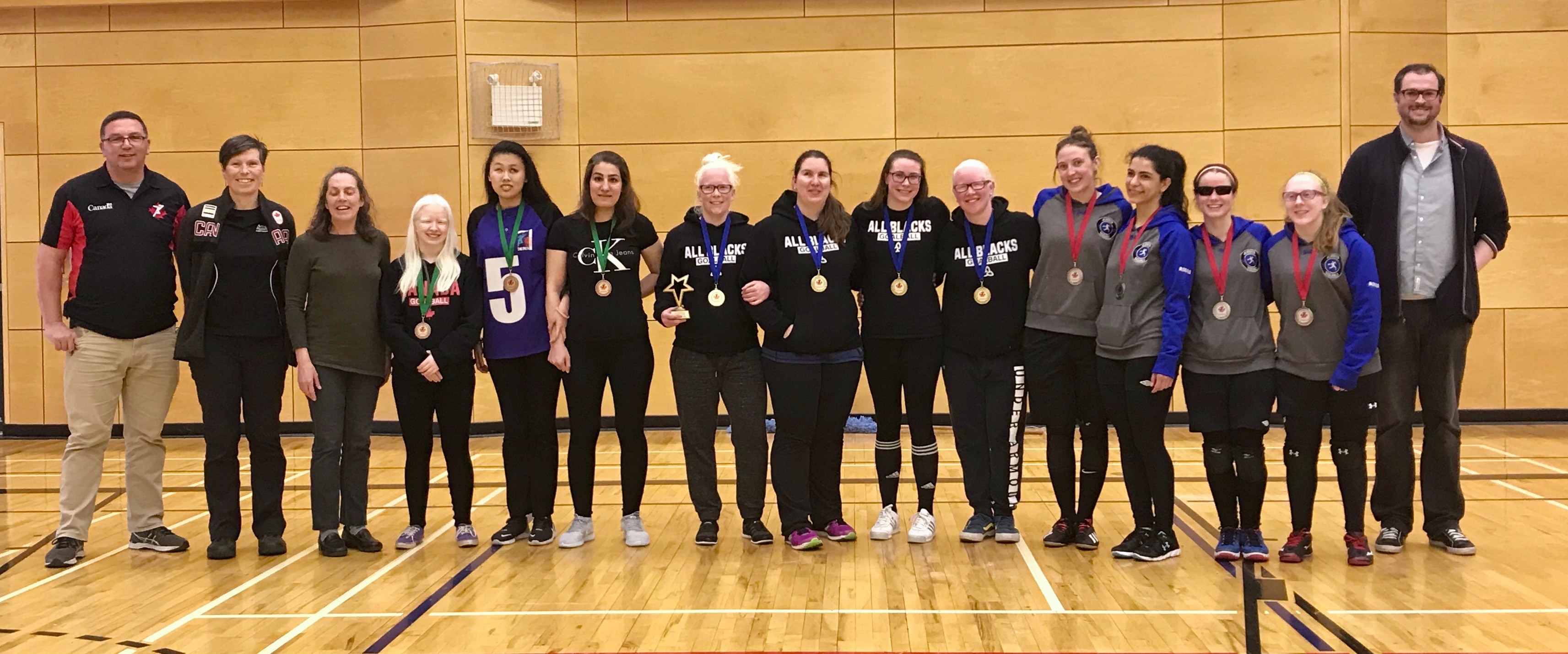 Nova Scotia's Nick Gentlemen, a student at Citadel High where the competition as held, received this year's Spirit Award. This honour is awarded to the athlete who most demonstrates great sportsmanship and love for the game.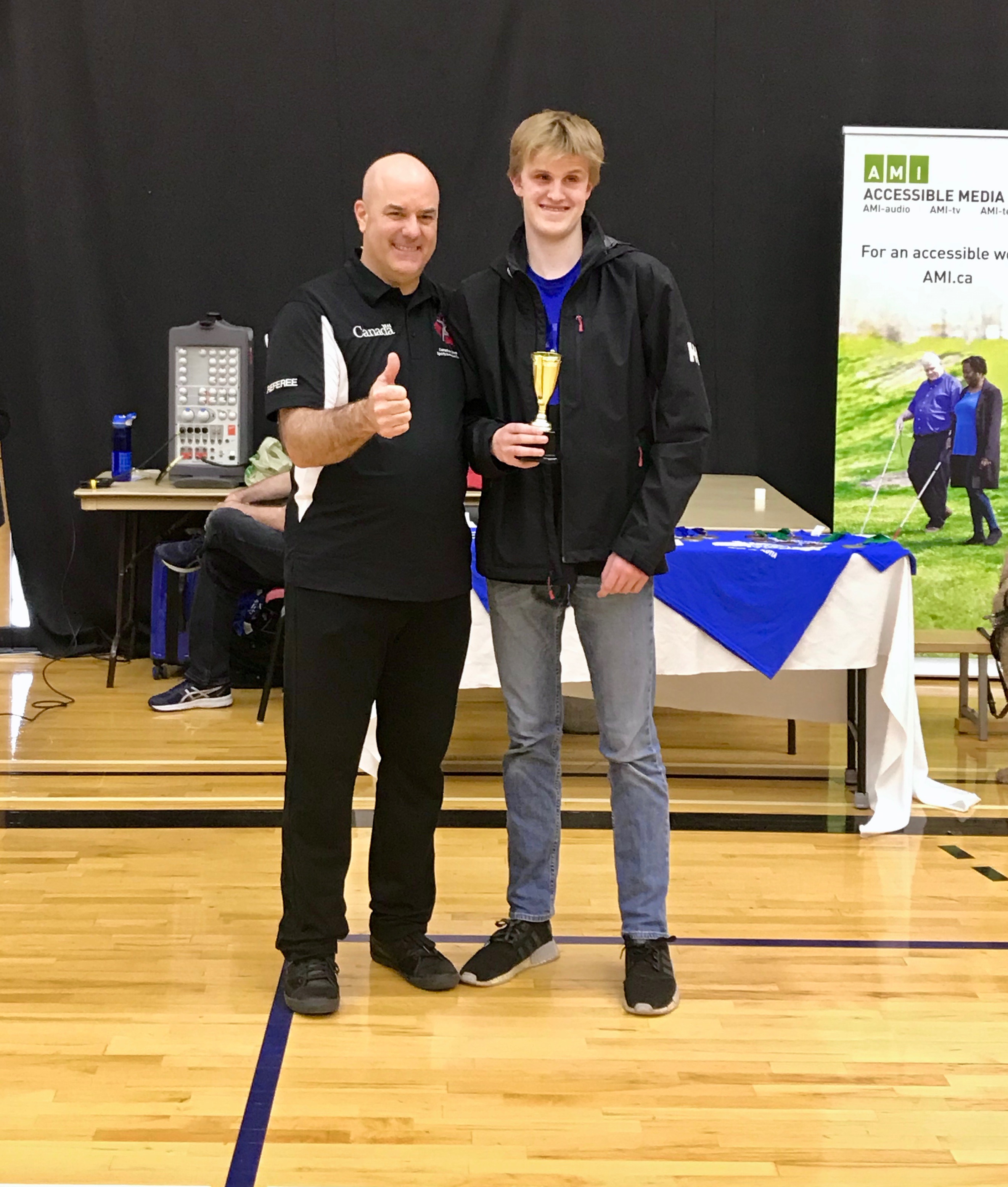 We congratulate everyone who competed & coached this weekend and we're beyond grateful for the continued support of the dedicated community of officials, volunteers, organizing committee, and spectators.
The competition was hosted by Blind Sports Nova Scotia, in partnership with Canadian Blind Sports, and would not have been possible without the following generous contributors:

Media:
Goalball championships a chance for Nova Scotia athletes to showcase skills at home
Ontario takes it all at national goalball championships in Halifax