Would you or someone you know living with vision loss like to give tandem biking a try?
Would you or someone you know be interested in volunteering your time to help make biking accessible for people with vision loss?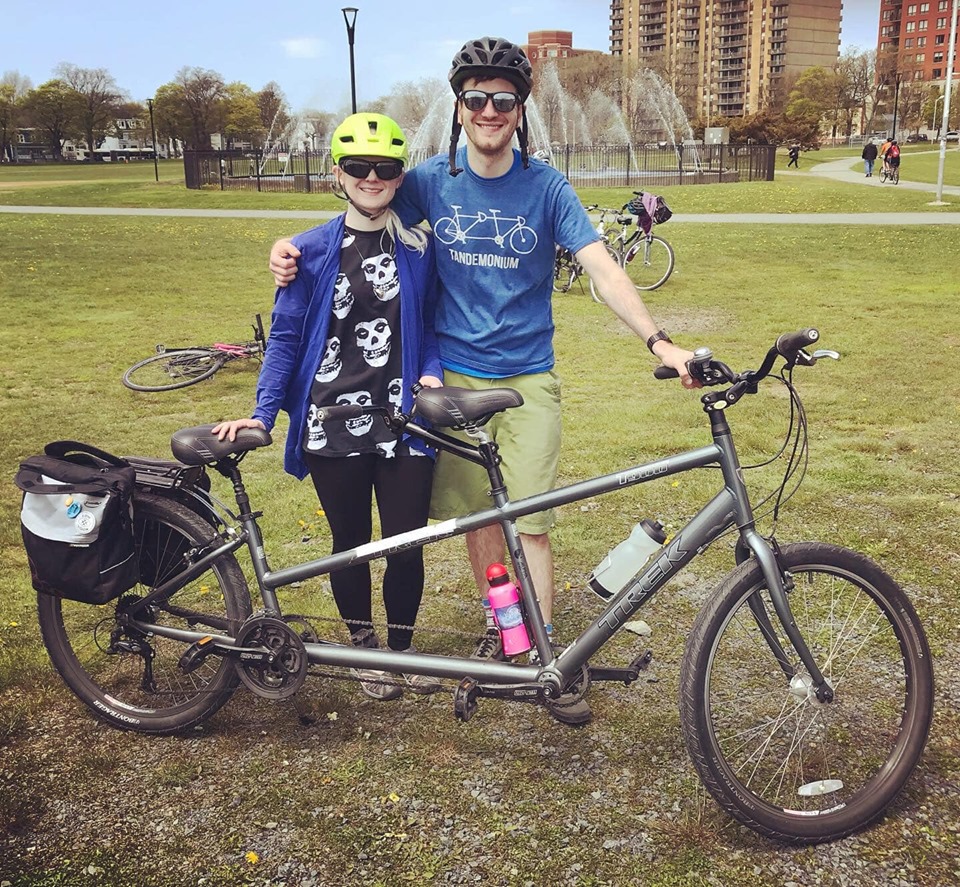 The Blind Sports NS Tandem Bike Club loves nothing more than putting butts on bikes!! Keep reading for more details.
Tandem biking is a great way for people living with vision loss to get active, while having fun outdoors, with friends, family, and peers.
A tandem bike is a bicycle built for two. A sighted cyclist rides in front, steers, breaks, and communicates effectively with the cyclist with vision loss on the back. The two cycle together as a team to enjoy this inclusive recreational activity.
The Tandem Bike Club has a fleet of tandem bikes available to participants with vision loss, as well as a roster of trained volunteer pilots, available for short or long term loan.
We also host regular group bike rides and participate in community bike events while the weather permits.
The Tandem Bike Club will be hosting both a Volunteer Orientation session and Try Tandem Biking Day and we'd love you to join us!
This event is for participants with vision loss who want to give tandem biking a try in a safe environment, with experienced volunteers, while learning best practices & safety tips.
This event is also for community members or family/friends of participants living with vision loss who want to receive training as a tandem bike pilot (person with sight who sits in front). Pilot training includes basic sighted guide technique, sight loss 101 & etiquette, and more.
Saturday, July 6, 2019    June 22, 2019 Cancelled due to weather
Halifax Alta Gymnastics parking lot (Barnstead Lane off Bayers Rd)
Volunteer Pilot Orientation Session
10 to 11 a.m.
Try Tandem Biking
11 a.m. to 12 p.m.
Please RSVP   by Tuesday, June 18th
Connect with us on Facebook
Email blindsportsns@gmail.com
Text or call Jennie: 902-449-0320
We provide helmets. Please wear close-toed shoes, pants that are not too loose-fitting at the ankles, and bring water.
If you'd like to reserve a bike, want to arrange a 1 on 1 orientation as a pilot and/or participant with vision loss, or have your own bike and need a volunteer pilot, connect with us via the RSVP contact info above.
We look forward to hearing from you and putting your butt on a bike this season!