Call for volunteers! Please email BlindSportsNS@gmail.com if interested. Training, meals & snacks, provided.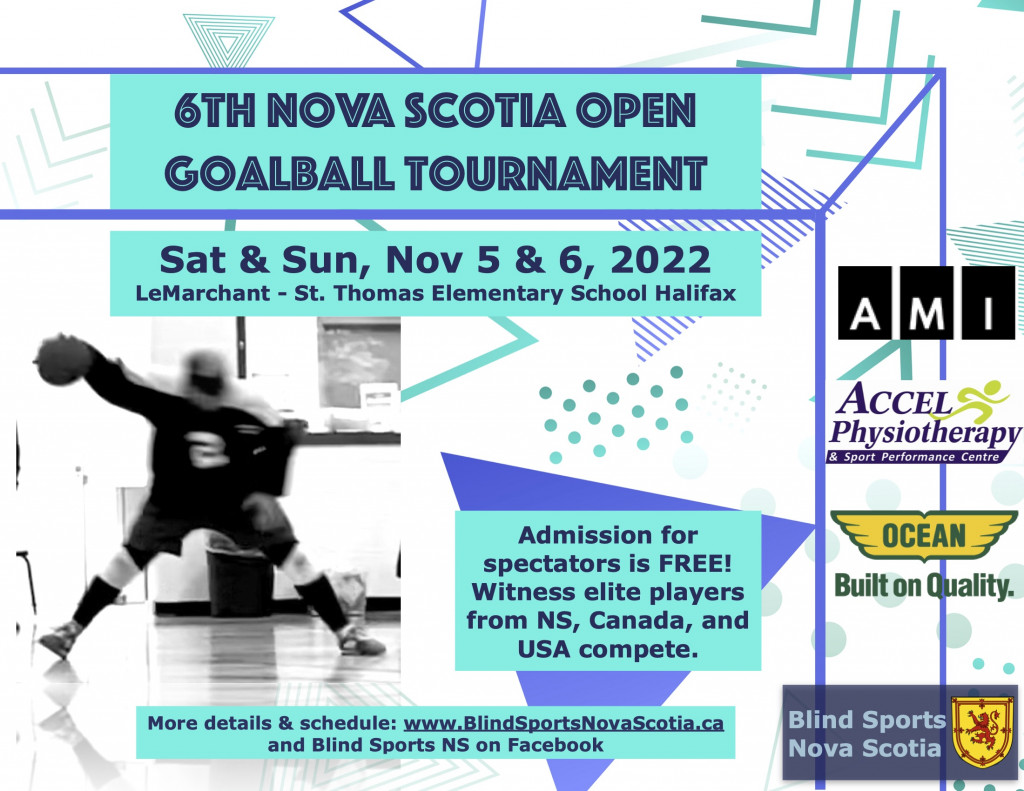 We are just three weeks away from hosting this men's tournament that will feature five Canadian teams and one American team.
We are looking for volunteer goal judges, timers and scorekeepers. Below are the volunteer shifts available. Shift 5 are the playoff games and we are looking for experienced volunteers for that shift.
Please let us know which shift(s) you would like. Shifts are available on a first come first serve basis.
2022 Nova Scotia Open Volunteer Shifts
Shift 1 – Sat, November 5 – 8:30 AM to 12:35 PM
Shift 2 – Sat, November 5 – 12:10 PM to 4:15 PM
Shift 3 – Sat, November 5 – 3:50 PM to 7:55 PM
Shift 4 – Sun, November 6 – 7:30 AM to 11:20 PM
Shift 5 – Sun, November 6 – 10:55 AM to 4:00 PM