Another weekend, another tournament, and more victories for Nova Scotia goalball! This time at the

Durham Region 2023 Ontario Parasport Games

.
Here's the full update from Blind Sports NS goalball athlete & Chair, Peter Parsons.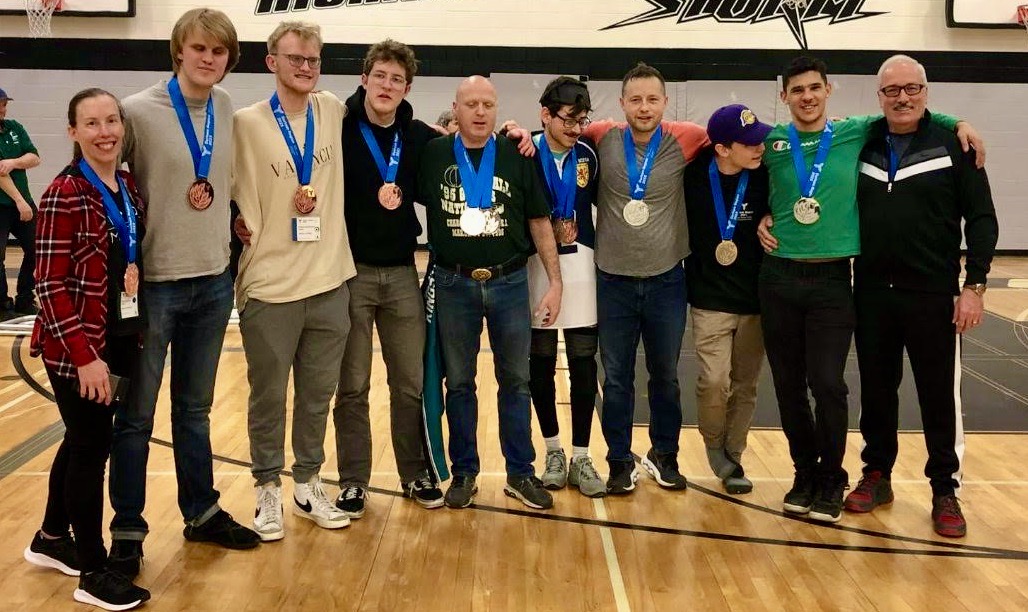 "We had another great day of goalball. In our last round robin game, the two Nova Scotia teams played to a 4-4 tie. Me, Mason, Harry and Edward finished 2nd with a 2-1-1 record. Nick, Matt, Griffin and Yvon finished 3rd with a 1-1-2 record. They played the second Ontario team in the bronze medal game. It was tied 5-5 after regulation and went to extra throws (shootout) which was a first for the guys. They won in very exciting fashion! It was more nerve racking for me coaching I'm then playing!
I'm the gold medal game, we played the top Ontario team. In another exciting game, we were tied 5-5 after regulation and went to extra throws. Unfortunately we lost. It was a great experience having such close games with the Ontario teams. It was especially a great experience for our young guys. Edward is 18. Matt and Griffin are 17. Harry is 13. Mason and Nick are 23 and 20. We had an awesome weekend! I'm very proud of the guys who I've been coaching since they were quite young!
Edward and Alexis won bronze in division 3. Yvon won silver in division 3.
Thanks to Peter Laba and Alexis Nickerson for helping with coaching."